How Our Hosting Migration Process Works
Get in touch with our Customer Support team. We'll ask you some simple questions, look at your website, asses its eligibility for migration and help determine the hosting plan you will need.

Share your current hosting and domain name details with your Webnames hosting specialist. We will then begin to create a backup of all your website content and move the files over to your Webnames hosting plan. This process can take anywhere from one day to one week depending on the size and complexity of your website. After everything has been moved over, we will ask you to review and confirm that your website is laid out and working as expected.

Once you're satisfied that your website is working correctly we will help with the purchase your new hosting account with Webnames, complete your domain transfer, and ensure that virtually no downtime is experienced as you complete the transition to Webnames. At this point we will also get your new email accounts and SSL certificate setup if needed.

Now that you're live on Webnames 100% Canadian servers, you can contact our Customer Support team whenever you need assistance or help. We're standing by 7-days/week to serve you.
We have migrated hundreds of websites in the nearly 20-years that we have been hosting small business websites.
Here's what our customers say about the process: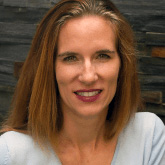 "I knew the time had come to move web hosts, but I was apprehensive about it. As the owner of a popular blog for Canadian parents, I needed to minimize any impact to my website. Gerald moved my entire blog over seamlessly, with no perceptible downtime. Now I'm running on a better platform, with an intuitive dashboard, and amazing support. I'm so pleased that I made the move to Webnames."
Caroline Fernandez
www.parentclub.ca

Please wait, we are processing your request...